Bottom Line – Healing Through Effort
I was looking through my files and came upon this article that hadn't been published. Perhaps something more important was on my mind. Re-reading this I realized that, bottom line, this article is very important because it gets down to the root of my therapy strategy.
For almost 30 years I've struggled to find "the solution". You know, something that will fix everybody, so that they won't have to live in fear, in doubt, or frustrated by themselves and others. That solution. The knowledge that I have gathered was always tested on me. If it worked, then I had the confidence to share it, if not, then it was a throw-out subject in an advanced group who already learned what was important and wanted to learn something new.
Helping people for so long, I've become aware that there are those who don't want to change. On some level maybe yes, but their whole identity can be wrapped around being damaged. There are positives to being sick, you find out who really is there for you, many get places to live, get fed, and don't need to be an adult. Why work if someone else is caring for you? In fact, why grow up at all? This was my identity for years until I got sick and tired of being sick and tired and began attending therapy.
My therapy started in personal growth seminars. They got me pointed in the right direction and helped to stabilize me. When I came upon Spiritual Psychology, my eyes cleared and I made profound changes that are still impacting me today. This therapy approach I have shown to roughly 9,000 people and I am still not burning out because it is enlivening!  Addressing problems physically, mentally, emotionally, and spiritually has helped me address the most difficult problems I have faced in my life and thus affected thousands of others. It is really my honor to share what I have learned because I have seen the impact it has had on others and those in their support network. But is Spiritual Psychology 100% effective? No, it's not. Then what?
Spiritual Psychology is just a framework. It is a process of addressing a problem physically, mentally, emotionally, and spiritually, though I understand a new format has been devised at my University, that I will look into. Perhaps, that is the end of all our woes. As you see, even my graduate university is trying to refine its approach. As new technology comes out, it is important to learn about it, test it out on yourself, and if it is valid, incorporate it into your daily affairs.

Bottom line, how we heal is through effort. Nobody is going to come along and heal you, you need to heal you. We can support and educate you, but you have to do the work.
I am reminded of one client who came in to do Cognitive Behavioral Therapy. She heard about it, and being an engineer wanted to find a different way to think about things. Of course, I was trained in this and 9 other approaches. After two weeks she said she came in to work on her thinking but soon realized that the counseling also touched her soul and she went back to her religion, emersed herself in it, studied more fully what we had been discussing, and at the beginning of each new session, came in with a lot of follow up questions. This person got the most out of therapy because they immersed themselves in it.
Therefore, it takes effort to heal. It also takes an ongoing commitment. When something little is nagging you, embrace it, address it, and process through it. This is how to continually keep yourself at optimum. As a former addict, I was always looking for the quick fix, you know, that one substance that was going to set my mind at ease. When it did, I did more and more of it because the effects weren't as strong, then suddenly I was a prisoner to it. Did it take one day to get off the substances? No, it took a process where after four to five months it was out of my body and off my mind and I kept moving forward and haven't looked back.
It is important to know that there isn't a quick change. Oh yes, you can get quick results, then consistency is the next stage. You can do it, but often it is important to be supported while you make the changes. Why does change come slowly? Because there are a lot of mechanisms in the body that are used to the way you think and behave. The receptors in your body are used to the substances you have used and are geared to operate with them inside. When gone, the cravings appear, then the adjustment. Your liver, kidneys, and glands are all tied into this, and this is not to mention the automatic way your brain thinks. So it is a wholesale change that takes place and if you are willing to be gentle with yourself, keep on the path, and make it a blessing instead of a curse, your life will flourish in more ways than you could ever conceive.
I'm glad I found this paper. It's time to make the change. All I know is if this anxious person can do it, you can do it too.
Compassionate Care is Always Available
There are many more tools and strategies you can use in your pursuit of happiness. Here is where we come in. Contact us at Basic Steps Mental Health and let us support and educate you on this journey back to your loving heart center. Imagine living a heart-centered life, regardless of what is happening externally. We'd love to be of help.
For 25 years, Dr. Scott Alpert, the clinical director of Basic Steps Mental Health, has treated over 7,000 people with mental health and addiction problems, using a Psychological approach that mixes and matches ten of the top approaches used in the industry. We are here virtually and in-person to help you get through this COVID-19 pandemic and many other difficulties you may be experiencing.
May you have good mental health.

Related Posts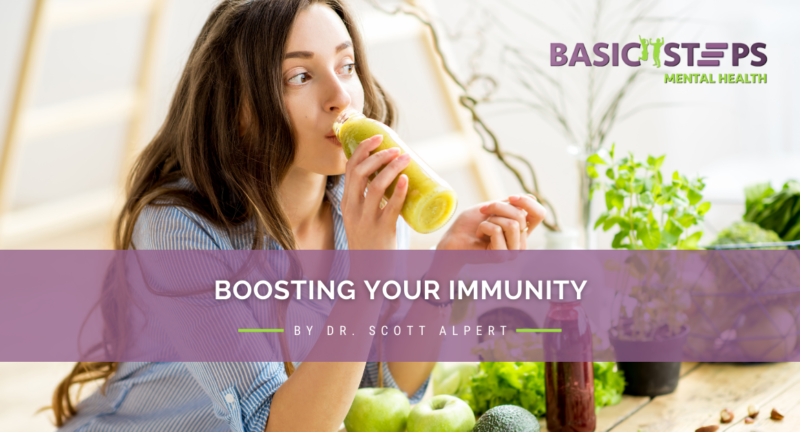 After recently traveling and being with a lot of people, it was a different...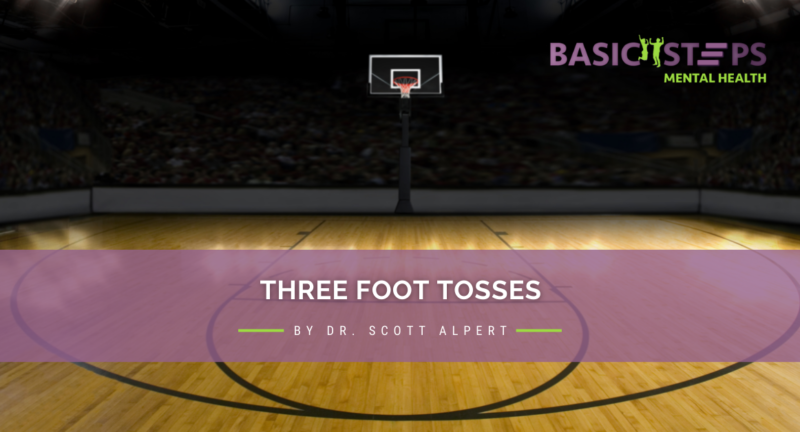 We play a basketball game in our program where people are asked to take three...