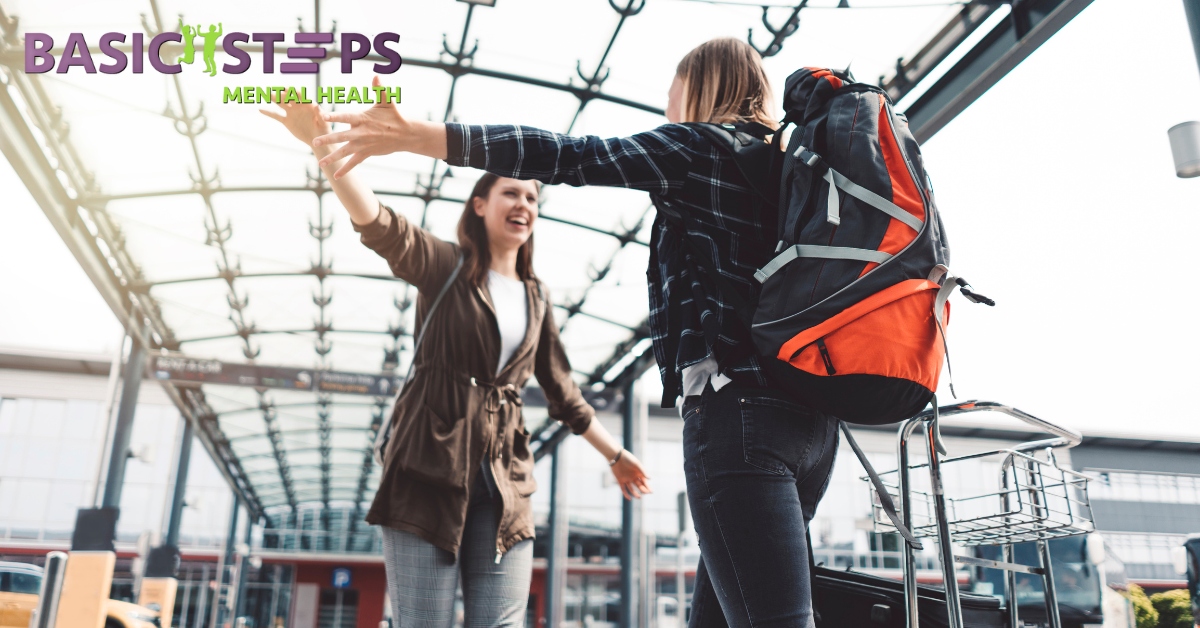 Welcome Back from Vacation
Three weeks. Yeah, three weeks in Europe was amazing. I got the opportunity to do something I had never done before, experience life that was vastly different from what I was used to, and then BAM! back to work. My schedule was completely filled when I returned and of course, the basic operations of the facility had to be handled too, so let me cut to the chase – I need a vacation after this first week back.
I haven't been this busy since I ran my residential treatment facility or was working with the crowds at the Mental Health Urgent Care Center. Every moment was accounted for at those placements and suddenly I was again doing the same. My last patient today was seen at 6:00 pm and now I am sitting in the aftermath of the busiest week I have had since I opened up this Outpatient Clinic. I am both proud of myself and incredibly tired. Plus, I am still working through the effects of jet lag.
I forgot about the constant go, go, go of a busy clinic. At Basic Steps Mental Health it has always been steady work, go out to lunch, do some shopping, and finish up reports in a relaxed manner. Well, thank god for the jet lag because I have been waking up at 3:00 am, wide awake and able to finish writing out reports! 
So yes, I am back and put out a million fires in this first week back. I'll tell you something – this was an incredible week. In fact, I plan to regularly take time off because I felt more centered and more at ease as I was counseling.
A big part of this business is taking the time for self-care, otherwise, therapists will burn out. I have seen it in myself, and in other therapists that I have treated, and no, lazing around the house is not a bad thing. Sometimes it is important to simply do nothing.
In the Netherlands, it is 9 hours ahead of us. When it is noon here, it is 9:00 pm at night. My initial 5:00 pm session felt like I was treating someone at 2:00 am! Yikes! But, it was well worth it because the people I have been treating have been making remarkable progress with my staff, or on their own, in my absence.

I like what I do. I was explaining to somebody how I got into the field and how it pulled, not only on my life experiences but also the problems that I faced through my substance use years and the abuse I suffered in early life. Those who have been there are the best in helping others through it. And getting through it, in the beginning, wasn't easy for me. I didn't want to address that pain I had experienced and made believe to myself that I had dealt with it, but why was I crying so much in my own therapy? This is natural in treatment, and soon the stigma of a man crying being wrong faded away and I was embracing the tears when they showed up, knowing that I was in the midst of my own healing. Therefore, when my clients are crying, I don't shove Kleenex in their faces as a showing for them to stop crying, I simply let the healing tears flow. It is a wonderful release, one that ultimately heals when we apply love to the part of us that is really hurting at that time.
I know that this type of therapy that I have been trained to provide is unique. Only a handful of people have been trained like me to address the root of the problem with love and respect. Because of my own deep personal work, I can sit with clients who are crying and not freak out but only show compassion. I have felt this pain, have cried, or should I say sobbed and embraced this method of healing in myself. Look at it this way – you cannot outthink an emotional wound. Emotional wounds need to be handled emotionally. Do you know how to heal emotionally? I have had the honor to be trained in doing so. Shoot, that is why I write self-help books because people need to learn about this method.
So, doing this type of therapy without any breaks this week was a real test. Because I was feeling so grateful for traveling abroad for the first time in my life, I was able to keep those feelings with me as I sat with others. And now I have caught the bug. I knew it.
For ten years, I worked at the first Mental Health Urgent Care Center in the country and worked with the top Psychiatrist in the state of California, Dr. Rick Jenkins. Dr. Jenkins was a character who was a joy to be around. He told me he could never travel because once he did he wouldn't want to stop. He just wanted to do his rounds, see his private people, buy exotic cars, and buy very expensive clothing. Yes, Dr. Jenkins also moonlighted as a fashion model. Now that I have traveled abroad, I have caught that travel bug he tried to avoid. I think it would be fun to travel with him now. We always had a pact that the more stressful the unit got, the more silly we both would be. So we laughed our way through some pretty intense sessions. Working at that crisis center had us treating some pretty hardcore individuals, but we faced those challenges with dignity and of course humor.
I will end with a story about Dr. Jenkins. He always sponsored a costume contest for the employees at the Urgent Care on Halloween. The top three people would win $100 from him, so we all dressed to the hilt. Now, knowing that the last few years before, the women who dressed rather suggestively would win the top prizes, I had to figure out a way that I could win that prize. I wasn't going to cross-dress so I needed to do something with shock value, so I decided to dress up like a baby. And, oh yeah, I got an adult diaper and a big bottle and baby nipple, of course, wore a bonnet and shocked the hell out of the entire staff. In fact, the personnel manager made me promise to never dress like that again because it gave her PTSD! Of course, I won hands down and made myself a legend in that unit at the same time.
Take the time to travel if you can. I learned things about myself that were incredible and I have grown so much as an individual because of it.
Compassionate Care is Always Available
There are many more tools and strategies you can use in your pursuit of happiness. Here is where we come in. Contact us at Basic Steps Mental Health and let us support and educate you on this journey back to your loving heart center. Imagine living a heart-centered life, regardless of what is happening externally. We'd love to be of help.
For 25 years, Dr. Scott Alpert, the clinical director of Basic Steps Mental Health, has treated over 7,000 people with mental health and addiction problems, using a Psychological approach that mixes and matches ten of the top approaches used in the industry. We are here virtually and in-person to help you get through this COVID-19 pandemic and many other difficulties you may be experiencing.
May you have good mental health.

Related Posts
When I was in graduate school, they asked us to create our own theory of healing....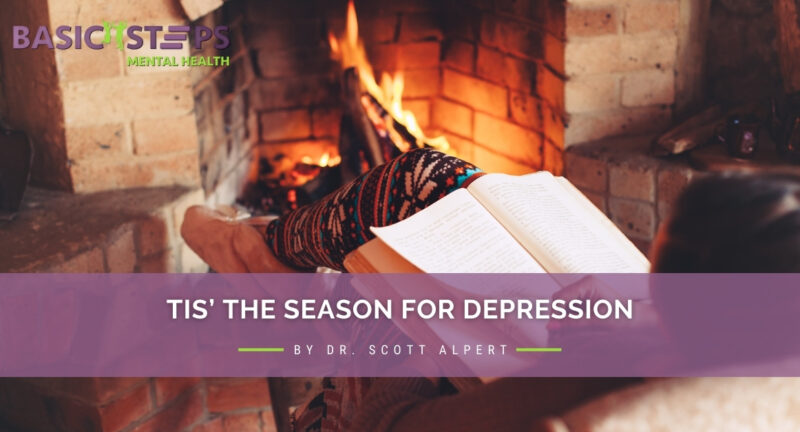 Welcome to the holiday season. If you've had issues in the past, they tend to...