The Start of a New Year
With the start of a new year our thoughts can go one of two ways: To grow, adapt, and be a better person, or to drag the familiar past with us. How do you envision your new year? Are you hopeless or hopeful?
To me, life has always been a battle to remain positive. It seems as if there are so many forces in the world, trying to bring us down. It isn't that hard to see the suffering, the anger, the frustration, and this isolation that results from it. Have you ever thought that others always get the breaks, but for you there is not a possibility? That used to be how I thought.
We had a recent group that had an interesting topic brought up by one of the patrons. They had anxiety, thought everyone did, thought that they would just have to cope with it by tolerating the fear or simply avoiding the situations that brought it about. Unfortunately, even the fun things they used to do brought it about and suddenly their world was getting smaller and smaller and felt like they were getting trapped. Many shared this view.
With Spiritual Psychology, you don't use coping skills, you use healing skills. This is vastly different. Do you hear about another approach that believes that problems are a blessing because when you overcome them you grow at the level of your soul? This is radical in the industry. Many approaches don't even consider emotions or thoughts. Behavioral Psychology believes if you do the proper things over and over again, eventually it will stick and in doing so the thoughts and emotions change. Spiritual Psychology believes if you have an emotional problem, you need to address it emotionally. Pretty logical eh?
We've made it through another year. How was it for you? What did you learn? How have you grown? When we learn from the issues that life brings to us, and implement that change, we grow in consciousness. If we fail to learn, the situation has a way of repeating itself. Until we face the problem and resolve it, once and for all, it is going to be a constant companion our entire life. Once solved, it's solved.
Thus, this can be the mindset for you in this new year. Overcoming problems takes a lot of commitment, continual stretching of your comfort zone, continual self support because the real issue is how you are with yourself as you face your stuff.

Many people we treat want things to be exactly how they were when things were good. This past thinking can be a hinderance. In life, things happen for a reason. If things were great all the time we wouldn't have the need to grow. Dr. Bernie Segal, the author of "Love, Medicine, and Miracles", talked at my graduation when I received my Masters. He wished pain upon everybody because with pain, people were motivated to change and make their lives better. I don't want to wish pain upon anybody, but I do wish for people to have the desire to better their lot.
If things were better, how would you wish them to be? Learned Helplessness is the belief that all our efforts in the past have failed, so why bother. This is a keystone in Depression.
Thomas Edison was interviewed one time when he was trying to develop a battery and was on his 200th attempt to create it. The journalist said to him, "You must feel like a failure." He replied, "No. I just know 200 ways on how not to make a battery."
My wish for you in the new year is to keep on pushing forward. To continue to find hope and befriend yourself in the process. Have you stopped dreaming? If so, dust those dreams off and make some incremental steps forward on them. I got a doctoral degree and opened my clinic this way. Did I want to quit? Sure, all the time. Did I? Sure, all the time. I allowed myself to quit school and close my business for 15 minutes and then I started back up again. I didn't want to be the one that stopped me when success could be just one step away, so I persevered.  Stay with your desires – they can come true.  
I am about to enter my 28th year as a therapist. I can't believe it! I was a late bloomer, got side tracked, wanted to give up on myself, but something kept me going. 30 years ago I entered my university to study a new psychology that was entitled, "Soul Centered Education". That intrigued me. Not wanting to be like everyone else in the industry I opted to enter this school. Much to my amazement, they taught us every top approach in the industry and then some. Blending Clinical Psychology with spirituality was different and effective. We practiced on each other and everybody in the school healed! It was apparent that we all had issues, wanted to help others not go through what we went through, and learned that in order to help others, we needed to help ourselves first. After my first day there I realized that I wasn't going to be meditating for four years I actually had to work for my degree.
Now the ball is in your court. This can be the year to really pursue your desires and achieve them or continually dragging in the past problems and coping with them. Remember this: All things are possible if you stay vigilant, continue to stretch, and love yourself in the process.
Happy New Year.  
Compassionate Care is Always Available
There are many more tools and strategies you can use in your pursuit of happiness. Here is where we come in. Contact us at Basic Steps Mental Health and let us support and educate you on this journey back to your loving heart center. Imagine living a heart-centered life, regardless of what is happening externally. We'd love to be of help.
For 25 years, Dr. Scott Alpert, the clinical director of Basic Steps Mental Health, has treated over 7,000 people with mental health and addiction problems, using a Psychological approach that mixes and matches ten of the top approaches used in the industry.  We are here virtually and in-person to help you get through this COVID-19 pandemic and many other difficulties you may be experiencing.
May you have good mental health.

Related Posts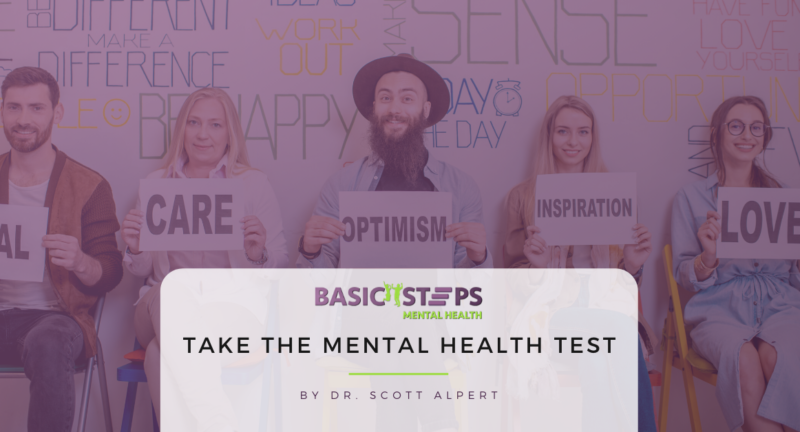 Take the next few minutes to take the following mental health test. It will let...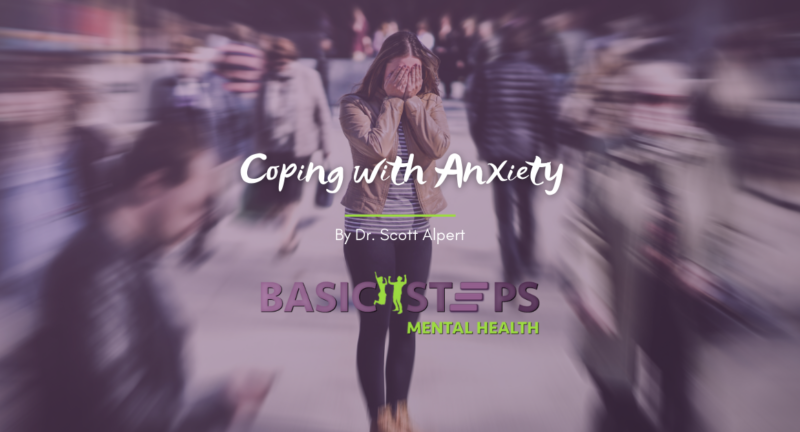 At the University of Santa Monica, where I studied Spiritual Psychology, they...