Mental Health Tune-Up Workshop
Basic Steps Mental Health is conducting another Zoom Meeting to help people get through the difficulties in their life through self-help tools.
One in five people have problems that warrant serious treatment of which many cannot afford. We continue our series of free workshops to help people in our community learn self-help methods to counsel themselves through the difficulties they face. Many of the problems that we experience aren't new, in fact, many have roots that run deep that need to be uprooted. In this workshop, we will teach you an innovative approach that steps a person through the uprooting process, which actually can be a little fun. Yes, who said that Psychology is only about hard work and no play?
Date and Time:
The workshop will run two hours, from 3:00 pm to 5:00 pm on Saturday, March 20th, 2021.
The format will be on Zoom and upon signing up you will receive a link.
You will learn various Psychology approaches, all in regards to a mental health tune-up.
Format:
Basic Steps Mental Health practices Spiritual Psychology that addresses a problem in four ways – physically, mentally, emotionally, and spiritually. In addressing an issue four ways it provides the best odds for optimum health.
We feel that New Years Resolutions are a bit cliche, so why not use the term tune-up? Are there areas in your life you would like to improve upon? If so, come join us, get involved, and actually have fun in the process.
Reserve a spot now. March 20th, 3:00 pm to 5:00 PM. And it is free!
Register Below:

Related Posts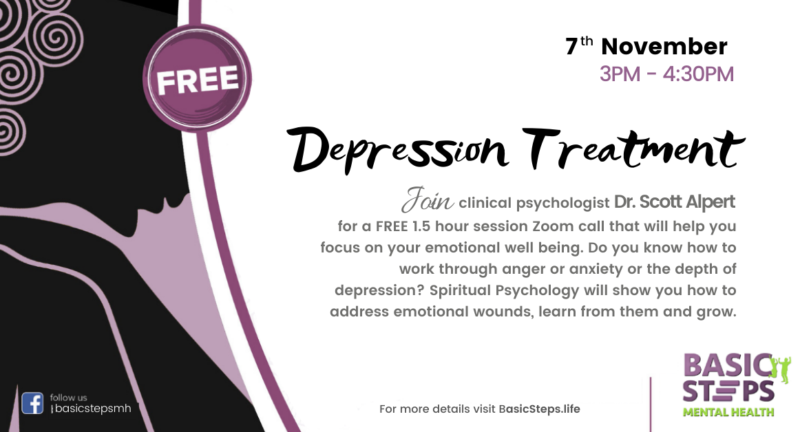 Basic Steps Mental Health is conducting another Zoom Meeting to help people get...
A Return to My Roots In the late 1980s, I began my personal growth journey by...