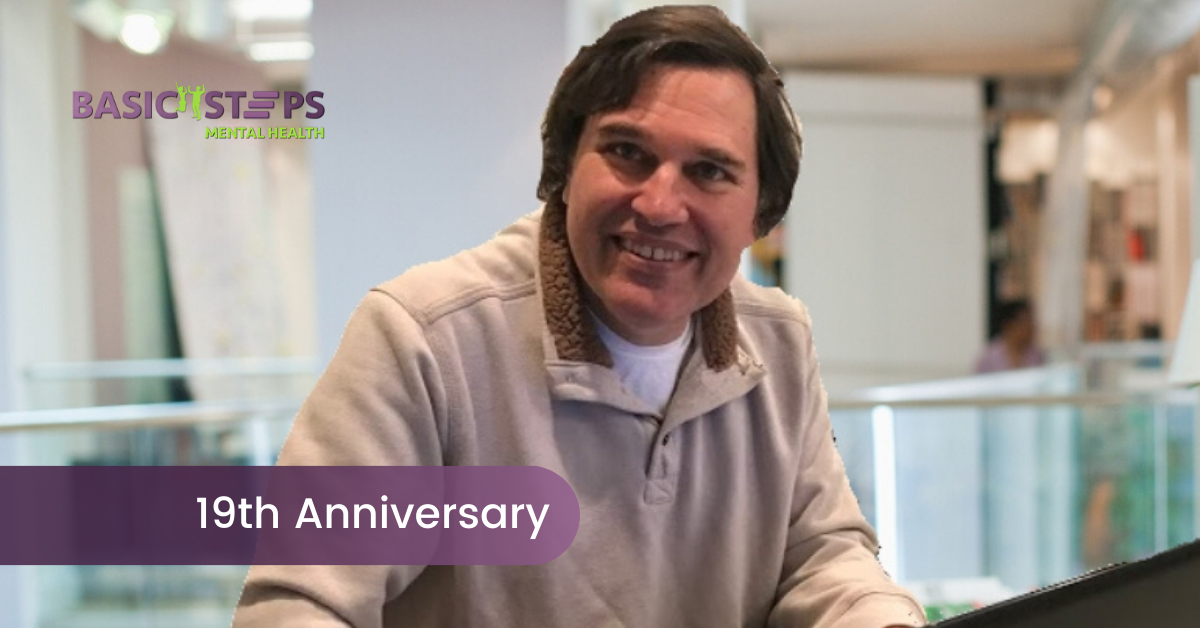 19th Anniversary
Nineteen years ago, I graduated with my Doctorate from Rhyokan College in Southern California. I studied Object Relations Therapy which is developmental in its scope and focuses on addressing early childhood experiences. Those were the days of working a full-time job and going through school in the evenings and on the weekend. You hear people talk about the good old days and fond memories of Graduate school but all I can remember is late night typing, the power going out and me losing ten pages from my Dissertation because I was too lazy to save what I had just written. It took me 20 years to complete my education and I have been practicing at the doctoral level almost that long. My oh my has time flown. I feel very fortunate to be working in the industry because there was a period in my life where I was addicted, on the street, and could have been arrested for my deeds. If I was to go back in time and talk to that younger me, he probably wouldn't believe that I have treated thousands of people, written books on the subject, give lectures, and have appeared on national radio. This was all due to the people that I have met in my lifetime.
A Common Thread
When I look back on my life, there seems to be a common thread that has helped me learn and grow. Today it doesn't seem like a coincidence but back in the day, I was shocked by how the right person showed up at the right time and assisted me in some profound way. There was Albert Saparoff, who was the creator of the Get High on Life program in Los Angeles. He went into the inner city to teach children and teens self-esteem. Dr. Noah Young, my first supervisor at Tarzana Treatment Center, became more than an advisor on my Doctoral Dissertation but a best friend. He was a minister of Science of Mind and a professor at Pepperdine. I have only met only one other person that was as brilliant, my fiancé's father who was a jack of all trades and mastered them all. Dr. Noah taught me how to do the fine craft of counseling by viewing a person as a success no matter what their circumstance was.
My true mentors were Dr.s Ron and Mary Hullnick from the University of Santa Monica. The curriculum of their university was Spiritual Psychology which mixed and matched a minimum of ten Psychological approaches and combined it with Spirituality. This program was so cutting edge that students came from all over the world and flew in once a month to do the coursework. In attendance were doctors, lawyers, ambassadors, dentists, priests, nuns, swamis, Jews, Catholics, Christians and then there was me – a guy who worked himself through school setting tile, cleaning swimming pools, and later became a massage therapist, where only a few years earlier lived on the street. From worthlessness to worthy this university changed my own concept of me.
I remember walking into USM (the University of Santa Monica) on the first day and my jaw-dropping. Ron and Mary Hullnick looked exactly like my dead grandparents. I mean they were carbon copies! I knew I was in the right place. I came in to heal everybody but soon realized that I was really wounded and this was the perfect place for me to address the abuse and abandonment I had felt in my life. Suddenly my life took off and I was constantly in a state of awe. Issues that I had for decades were being healed and in my placement at Tarzana Treatment Center, I was seeing drastic changes in my clients.

The Healer in Me Comes Out
As I look back on my career, I feel that school provided an amazing foundation. It is nice to be educated on many different approaches but also my real education started with my clients. From day one, clients took me under their wing. One Anorexic man told me he loved who I was but didn't want me to fall into the trap of opening people up and
leaving them. So he stepped me through how to properly zip somebody back up. One by one clients were confessing things to me that they never told a soul. I felt honored. I know that us professionals are told not to disclose our secrets but as groups, I counseled shared information they never planned on, my secrets came out and the healer continued to heal. My personal belief is that we are all in this together.
I've also learned a lot from other professionals. Each placement exposes me to different styles of therapy. Who said that mine is the only method of treatment? I know I have had amazing success, but I don't want to rest on my laurels at all. For example, one therapist from Iran taught me, unconditional love. He gave his full attention to someone that was in crisis and often would place a hand on their shoulder or give them a hug. Professionals need to be careful with touch, but his demeanor taught me to simply open up my heart when someone is in pain since the true healing comes from love.
My Heroes
After all the thousands of people and the miracles I have seen, I am most impressed with people getting off the street and getting clean and living a functional life. They are my heroes! What has been my biggest challenge has been working with the learning disabled since the message sent often is not received. And, I've been humbled by brilliant people who step up my game a notch as they push my knowledge base and make me summarize counseling theories.
Nineteen years as a doctor… Amazing! For the next nineteen, I intend to pass on this information to the college and pre-licensed interns I supervise, as well as my clients. I have modeled my IOP programs after the curriculum of USM and pretty much train participants on how to be their own therapist. It is empowering for people to have the knowledge on how to work on their underlying core issues.
Thank you, Albert and Noah. Though you have passed on, your teachings and silliness are still alive in me. I need to also give a shout out to Dr. Rick Jenkins the Psychiatrist at the Mental Health Urgent Care Center I worked side by side with for eleven years. Dr. J taught me that the more stressful it gets, the more silly you need to be. I think I need to send him a Whoopie Cushion to remind him of the good ole days.
Compassionate Care is Always Available
There are many more tools and strategies you can use in your pursuit of happiness. Here is where we come in. Contact us at Basic Steps Mental Health and let us support and educate you on this journey back to your loving heart center. Imagine living a heart-centered life, regardless of what is happening externally. We'd love to be of help.
For 25 years, Dr. Scott Alpert, the clinical director of Basic Steps Mental Health, has treated over 7,000 people with mental health and addiction problems, using a Psychological approach that mixes and matches ten of the top approaches used in the industry.

Related Posts
As the world is grappling with issues of enormous scale and human impact, our...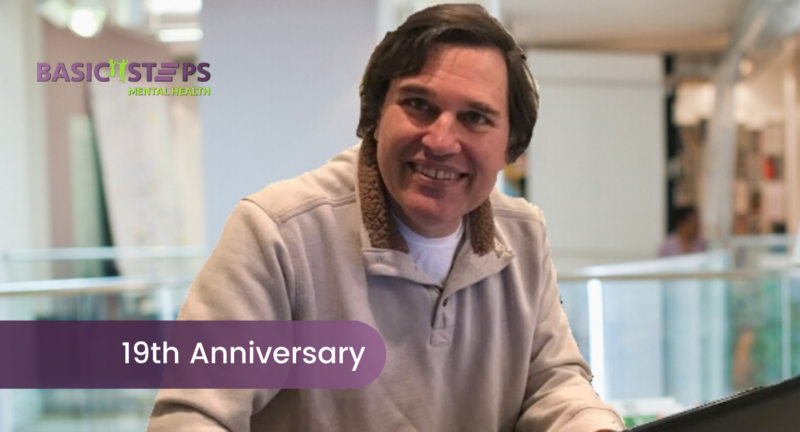 Nineteen years ago, I graduated with my Doctorate from Rhyokan College in...