Are You a Doer or a Viewer?
An interesting topic popped up in a process group this week about being a doer or a viewer. How would you answer this? I often wonder if our tendency to explore our world or simply watch it stems from the family we grew up in. Did your family of origin tend to sit and watch the television or were they active?
When I grew up, I played all the sports and went to baseball and basketball games because my parents had season seats. We had a swimming pool, pool table, and played ping pong all the time. My family was into playing card games and Boggle which was a word game. The shaking of those cubes was like the background noise of my childhood. We were definite doers and I continue to keep myself busy with hobbies each day.
I often hear about video game addiction from the younger people I counsel. It can be a serious problem when you devote hours upon hours to watching your computer screen. Many would rather play than interact with others. This may be a symptom of the Covid pandemic, where people rushed inside and hid from others in order to remain safe. Now as people ready themselves for reintegrating into a more social life, it can be quite an adjustment.
I feel for children. Our early years have the most impact on us. We learn how to be social by running around and playing with friends but unfortunately, children were isolated from each other and forced to watch school from a computer screen. This put parents at a disadvantage. A parent's duty is to simply love their child, but suddenly they were forced to play teacher, set limits, and if you've never cared for a child, it isn't healthy setting limits all day long.
If I were a child today and forced to sit at a screen and follow a lecture, without the hope of playing with my friends during the break, I would feel hopeless. I just wanted to play, and I am sure children today feel the same way. I wonder how this is going to impact these children as adults.
My point is, that children are now forced to be viewers.

For me, the best thing in life is to dream. I love coming up with an idea, whether it be wanting to go on a vacation, learning how to play a musical instrument or ways to redecorate my home. Without dreams, we are stuck and continue to relive the same situations like "Groundhog's Day."
Dare to dream. List out your dreams. Take one and jot down the incremental steps that are needed to achieve it. Then take the steps.
Part of me wanted to write, if not, buy a bigger television, subscribe to another provider like Paramount +, and really get into viewing, but I'd rather not. I could only imagine what it is like to be held prisoner to binge-watching a show and not being able to get out of the house.
Okay, I admit that in the past that described me. I was hopelessly tied to "Lost" and "24" and couldn't miss an episode. I can't even remember a single episode today, showing how much of an impact that really had on me. But, I can remember training for a long kayaking adventure, paddling to Anacapa Island that year, which was 12 miles off the coast of California, and rowing along with a pod of dolphins during half that trip. I learned that when I stepped out and did something amazing, more amazing shit happened.
What are some of the adventures you have had? What adventures await you still? You can watch people enact your aspirations on YouTube or you can get into the trenches and live it.
In closing, I want to write about a person who went through my program a number of years ago who was a psychologist. The person taught psychology in school, so for me, treating fellow clinicians can always be a challenge, especially when you have been in charge of treatment and now have to be treated. Anyway, this person had finished completing a duo. A duo is where two people in the group pair up and one becomes the client and the other a therapist. Handouts are given and each plays out their role. The psychologist raised a hand when it was time for sharing. They told the group they taught the subject, but this exercise brought what they taught to life for them. I'll interpret this as, the person became a doer in the exercise.
My prayer for you is for you to have incredible dreams and the courage to go after them.
Compassionate Care is Always Available
There are many more tools and strategies you can use in your pursuit of happiness. Here is where we come in. Contact us at Basic Steps Mental Health and let us support and educate you on this journey back to your loving heart center. Imagine living a heart-centered life, regardless of what is happening externally. We'd love to be of help.
For 25 years, Dr. Scott Alpert, the clinical director of Basic Steps Mental Health, has treated over 7,000 people with mental health and addiction problems, using a Psychological approach that mixes and matches ten of the top approaches used in the industry. We are here virtually and in-person to help you get through this COVID-19 pandemic and many other difficulties you may be experiencing.
May you have good mental health.

Related Posts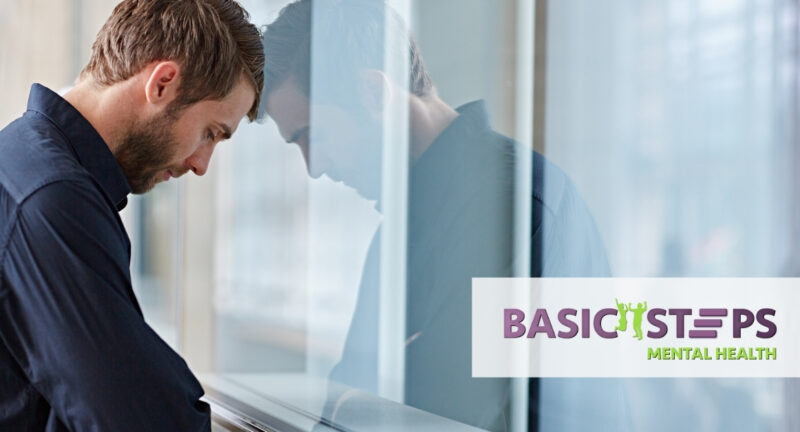 The answer to the question above is you can, given the know-how. When I...
Years ago, I had the privilege of being in a comedy group that performed in some...